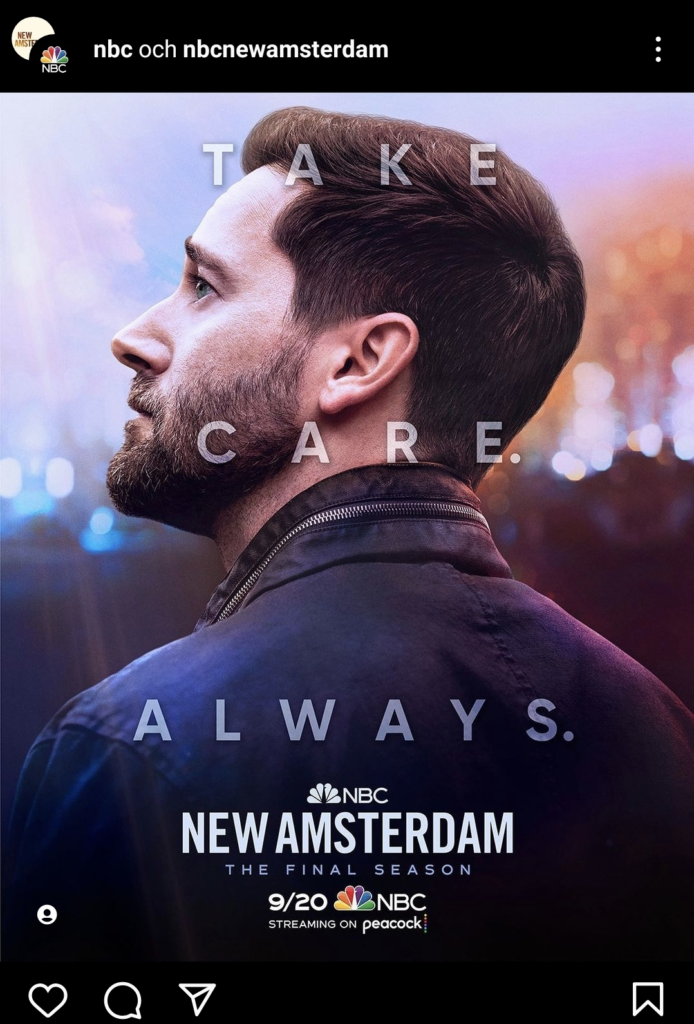 "We blew up everyone's life so they can help each other recover," Schulner teased to TV Insider in August 2022, noting that the main characters will spend more time together while "trying to heal everyone's fatal flaw." Schulner also hinted that viewers should prepare for an "unexpected romance," adding, "I think we've used every [natural disaster] in our 80 episodes. Now all the fireworks are going to be between our characters." –Usmagazine.com

Showrunner David Schulner told TVLine that the series will see a montage to get us through the summer months. There is a small time jump, but it's to get the show in line with the time period we're in right now, so the series is going to pick up in fall 2022. –Hiddenremote.com
Säsong 5 av New Amsterdam, vilket även kommer bli seriens sista har premiär på NBC den 20 september och Viaplay den 21 september.