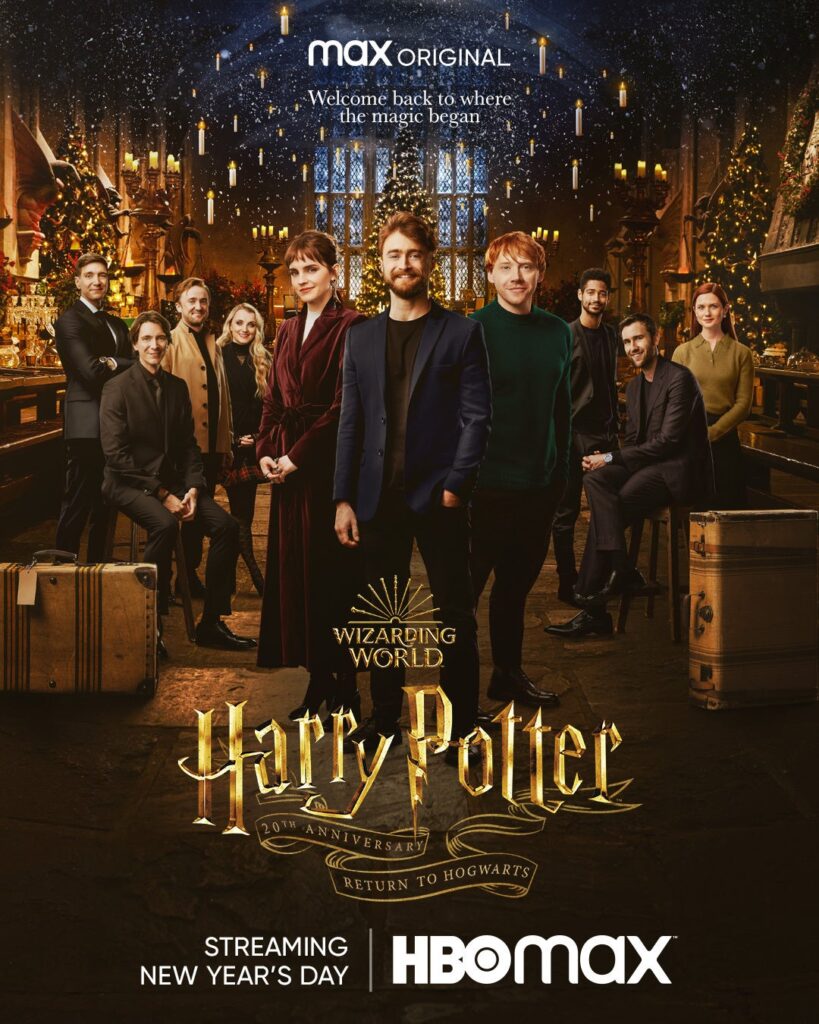 Many members of the cast (including your three main stars!) from the Harry Potter films have come back together for a festive reunion – congregating in many of the film sets where they used to work together at Warner Bros. Studio Tour London. This unique television event includes brand new cast discussions and personal annecdotes, insights from the creative team behind the magic, and comments from the creator of this magical world, J.K. Rowling. –Wizardingworld.com
Harry Potter 20th Anniversary: Return to Hogwarts har premiär på HBO Max den 1 januari.
Ni kan läsa mer här!
—————————————
Ni har väl inte missat Harry Potter: Hogwarts Tournament of Houses?

Harry Potter: Hogwarts Tournament of Houses is a four-part quiz show celebrating the 20th anniversary of the Harry Potter film series. Hosted by Helen Mirren, the show will premiere on TBS and Cartoon Network on 28 November 2021. –Harrypotter.fandom.com
Alla avsnitt finns nu tillgängliga på HBO Max.

Vinnarna tog inte bara hem äran, utan fick också en hel del annat att skratta sig lycklig åt. Enligt harrypotter.fandom.com bestod vinsten av:


The prize offered to the winning team include, but not limited to, a $1000 shopping spree at the Harry Potter New York store, tickets to the Broadway Lyric Theatre production of Harry Potter and the Cursed Child, and advanced screenings for Fantastic Beasts: The Secrets of Dumbledore.
Harry Potter-butiken i fråga? Ja, det var inte länge sen alla rubriker handlade om att Världens största Harry Potter-butik öppnar i New York..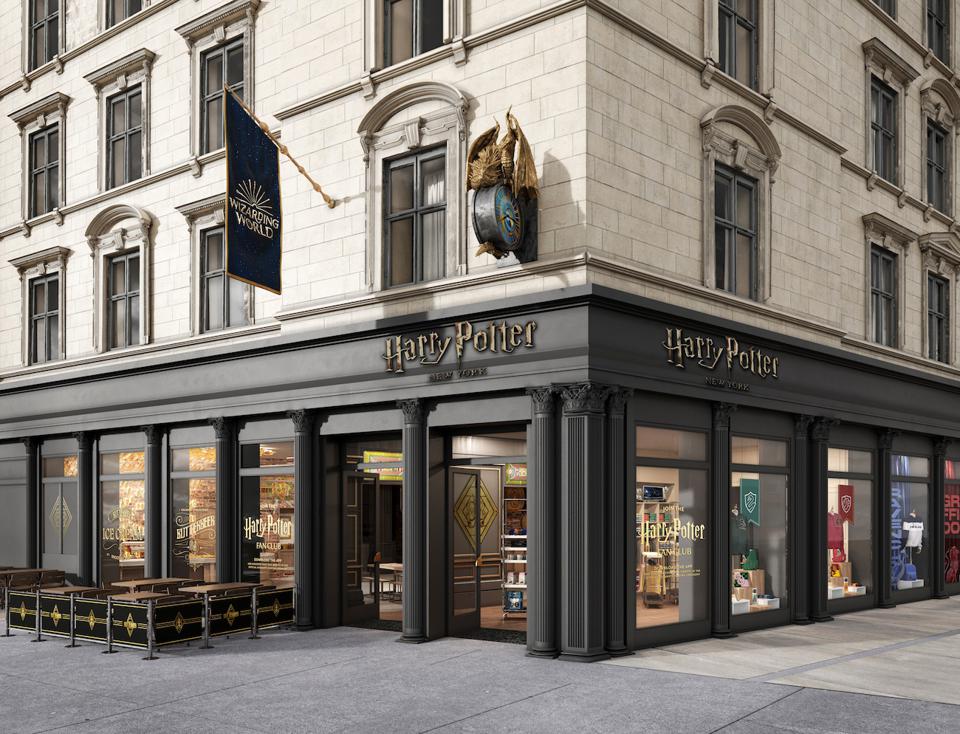 ..och man kan väl inte göra annat än att hålla med, eller vad säger du om en yta på nästan 2000 kvadratmeter uppdelad på 3 våningar.