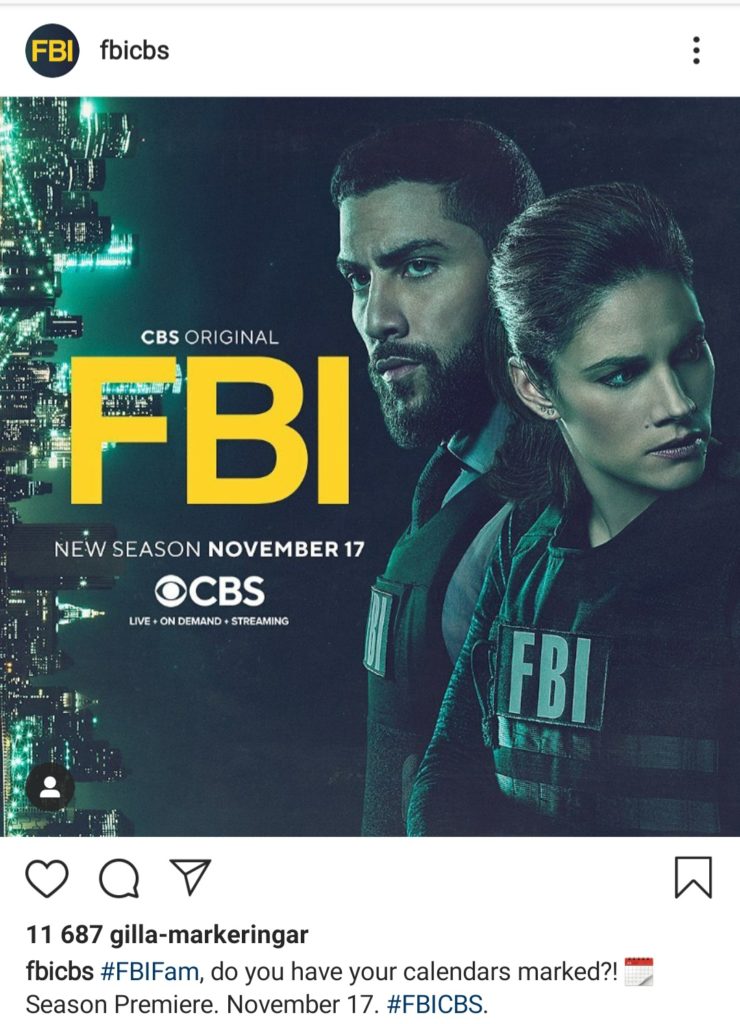 This season, the Feds need all hands on deck for the staggering amount of cases they face. "We have domestic terrorists, serial killers, kidnappers, and drug cartels," Eid teases of what lies ahead. Good thing special agent Tiffany Wallace (new cast member Katherine Renee Turner), an ex-NYPD officer who worked in narcotics, is now in the mix to lend expertise. –tvinsider.com
Rick Eid meddelar i samma intervju att Maggie Bell är tillbaka från sitt undercover uppdrag som höll henne borta från rutan under delar av säsong 2.
He confirms the "Ponytail of Justice," as FBI fans have dubbed Maggie, is back at 26 Federal Plaza in New York City, ready to rejoin partner Omar Adom "OA" Zidan (Zeeko Zaki) and the rest of the team.
Säsong 3 av FBI har premiär den 17 november.