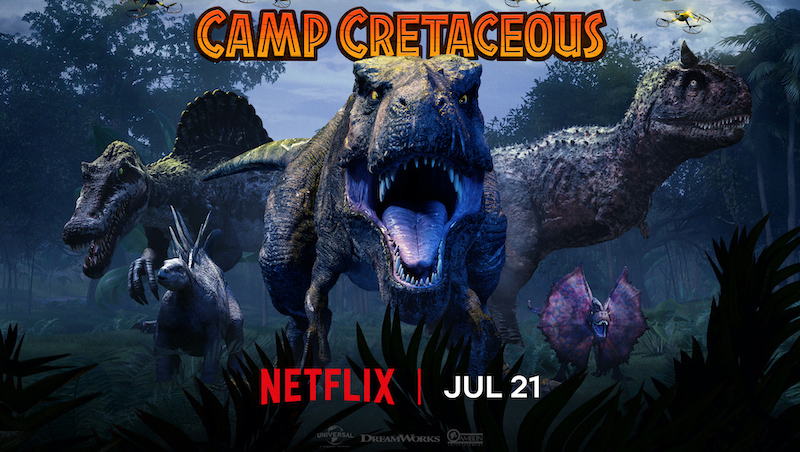 They will face new threats, dinosaurs and otherwise. Relationships will be tested, bonds will be broken, and in some cases, changed forever. It's all been leading up to this. Even after everything our heroes have struggled to overcome over the course of the series, the odds against survival have never been greater, the danger has never been more real, and the stakes have never been higher.

The arrival of Kenji's father, Mr. Kon, renews hope of a rescue for the campers. But as the nefarious plans of Mantah Corp. come into focus and one of the Camp Fam turns on their own, the others must band together if they want to save the dinosaurs and ever make it home. –Collider.com
Säsong 5 av Jurassic World: Krita-lägret, vilket även kommer bli seriens sista har premiär på Netflix den 21 juli.