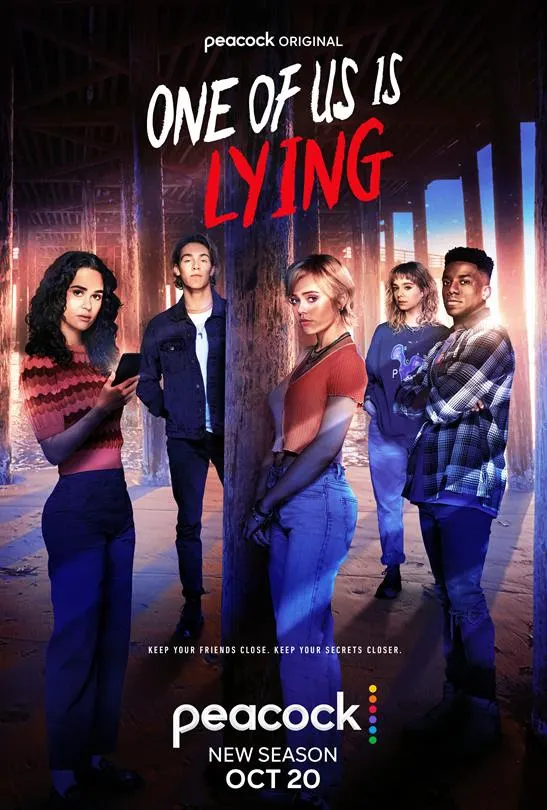 Simon Says Game On
We're back at Bayview High School to witness the aftermath of Jake's death. A new mysterious source threatens to expose "Murder Club" (säsong 2 avsnitt 1)

Simon Says Tick Tock
Simon Says blackmails Murder Club with a surprising demand, Janae reveals a huge secret, and Jake haunts Addy from beyond the grave. Meanwhile, Vanessa holds a rally for Jake. (säsong 2 avsnitt 2)

Simon Says Let's Get Personal
Simon Says' demands are becoming excruciatingly personal as each of Murder Club receive different orders that send them spinning. A stranger from Jake's past surfaces. Janae opens up to Addy. (säsong 2 avsnitt 3)

–Imdb
Säsong 2 av En av oss ljuger (Orig: One of Us Is Lying) har premiär på Netflix den 16 november.