Etikettarkiv:
In the dark

Wikipedia har nu ändrat sin information och meddelar att In the dark har premiär mycket tidigare, närmare bestämt 16 april.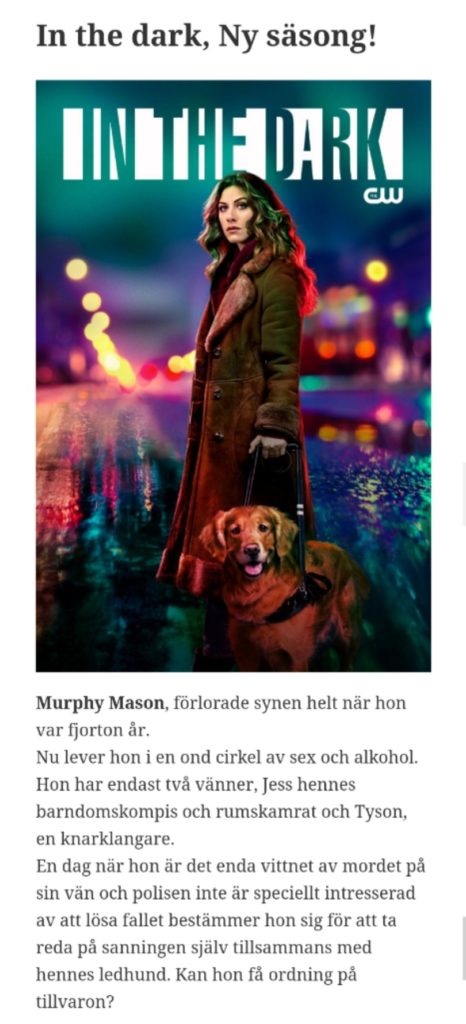 Det har länge varit känt att det ska komma både en säsong 2 och 3 av serien men nu är det bekräftat att säsong 2 av In the dark har premiär 28 maj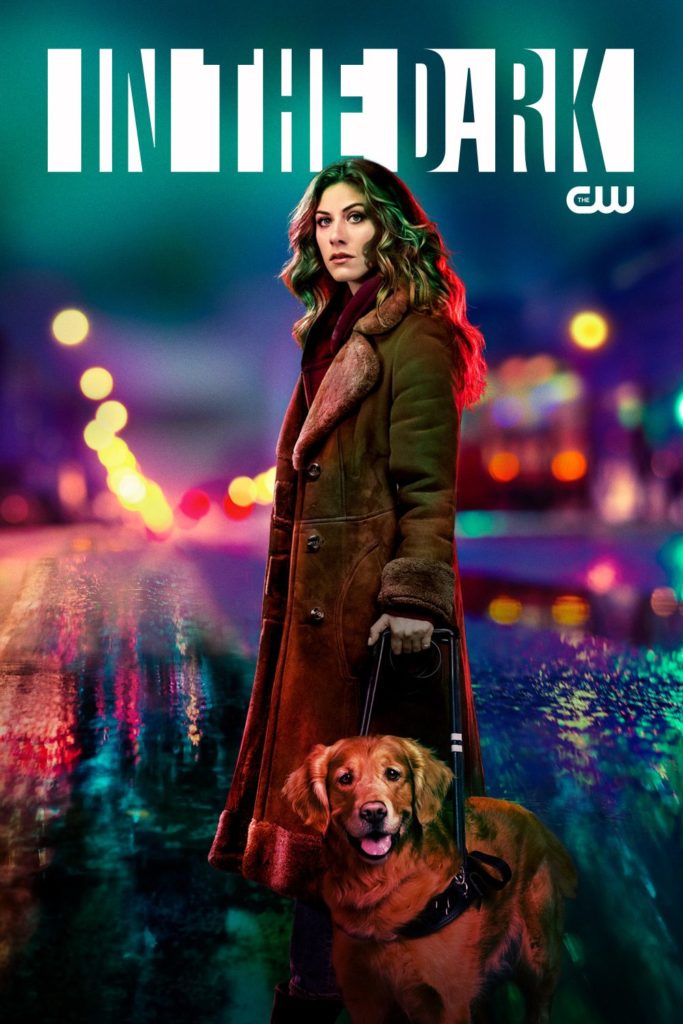 Murphy Mason, förlorade synen helt när hon var fjorton år.
Nu lever hon i en ond cirkel av sex och alkohol.
Hon har endast två vänner, Jess hennes barndomskompis och rumskamrat och Tyson, en knarklangare.
En dag när hon är det enda vittnet av mordet på sin vän och polisen inte är speciellt intresserad av att lösa fallet bestämmer hon sig för att ta reda på sanningen själv tillsammans med hennes ledhund. Kan hon få ordning på tillvaron?
In the dark hade premiär i april 2019 och blev direkt förnyad för en andra säsong men i januari meddelade The CW att serien även kommer få en 3e säsong, innan säsong 2 ens haft premiär.
Inget exakt datum för säsong 2 har blivit satt än men ett preliminärt startdatum är mellan april-juni.
Återkommer med ett exakt datum när det finns tillgängligt.