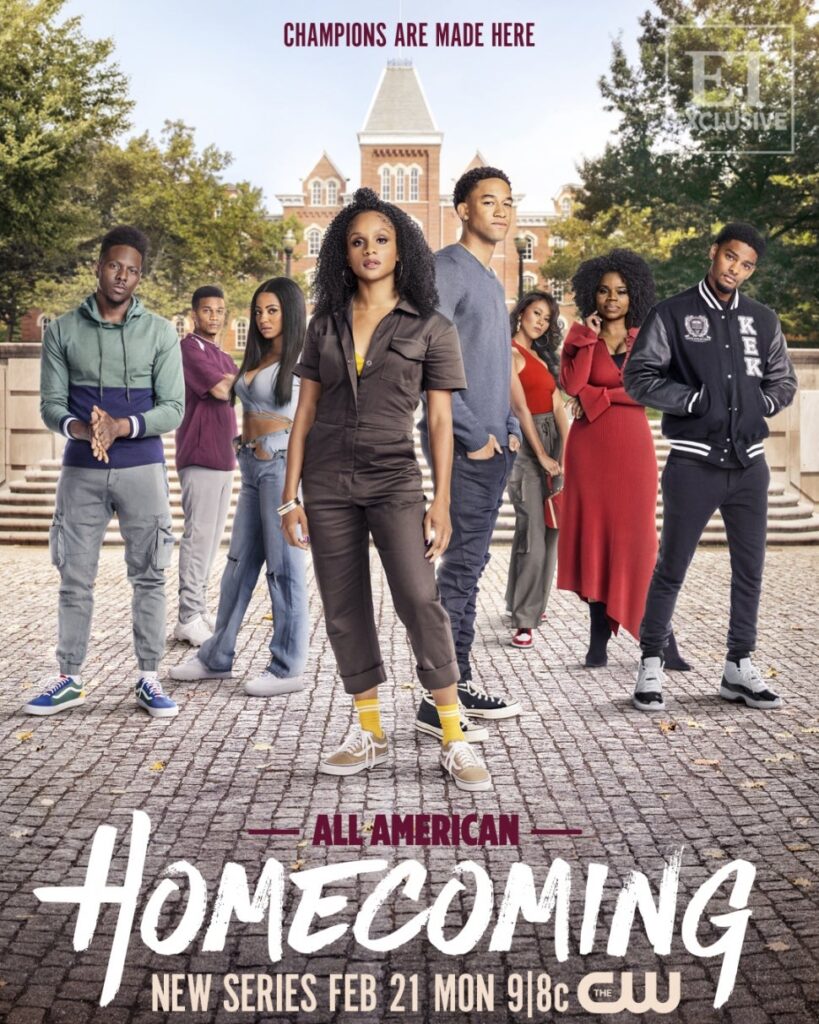 The show follows a young tennis hopeful from Beverly Hills, Simone Hicks and an elite baseball player from Chicago, Damons Sims as they contend with the high stakes of college sports, while also navigating the highs, lows and sexiness of unsupervised early adulthood at a prestigious Historically Black College. –Thecw.fandom.com
All American: Homecoming har premiär på The CW den 21 februari.
Serien är en spinoff till den pågående serien All American som finns att se på HBO Max. Oklart i skrivande stund om/när även All American: Homecoming kommer visas där.