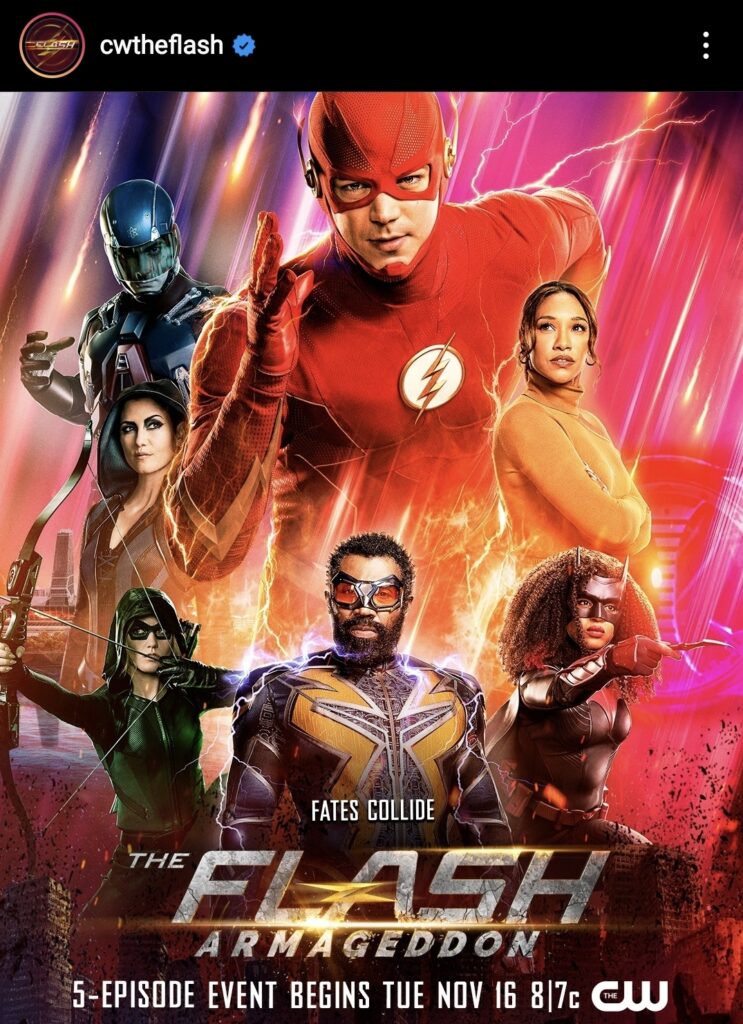 An official synopsis for The Flash's eighth season has yet to be released due to the "Armageddon" event, however, we do know some plot details starting with the synopsis for part one of the five episode crossover:
PART ONE OF THE ARMAGEDDON FIVE EPISODE EVENT – When a powerful alien threat arrives on Earth under mysterious circumstances, Barry (Grant Gustin), Iris (Candice Patton) and the rest of Team Flash are pushed to their limits in a desperate battle to save the world. But with time running out and the fate of humanity at stake, Flash and his companions will also need to enlist the help of some old friends if the forces of good are to prevail. Brandon Routh guest stars.
Clearly Barry, the rest of Team Flash, and the Arrowverse's proto-Justice League are going to be in for a fight that'll once again put their lives on the line. It seems like these heroes are always a stone's throw away from ruin but once the dust settles over this big battle, Team Flash will have a another fight on their hands, this time a season long one concerning Iris.In the final episodes of season 7, Iris contracted a type of time sickness that resulted in her passing in and out of temporal planes. While Deon aka The Still Force was able to stabilize her for the time being, showrunner Eric Wallace told TVLine that the team would be in it for the long haul in terms of finding a solution. Solving Iris' time sickness is a huge, huge part of the entire season, and it will take all season to solve that. And that will have big ramifications for Barry and Iris' relationship and marriage.While Team Flash always manages to find some way to counteract the forces working against them, Barry wasn't wrong when he said that trouble seems to always follow him and his family. -Netflixlife.com
Säsong 8 av The Flash har premiär på The CW den 16 november.
Säsongerna 1-6 finns att se på Netflix, oklart i skrivande stund om/när även säsongerna 7 & 8 kommer att visas där.