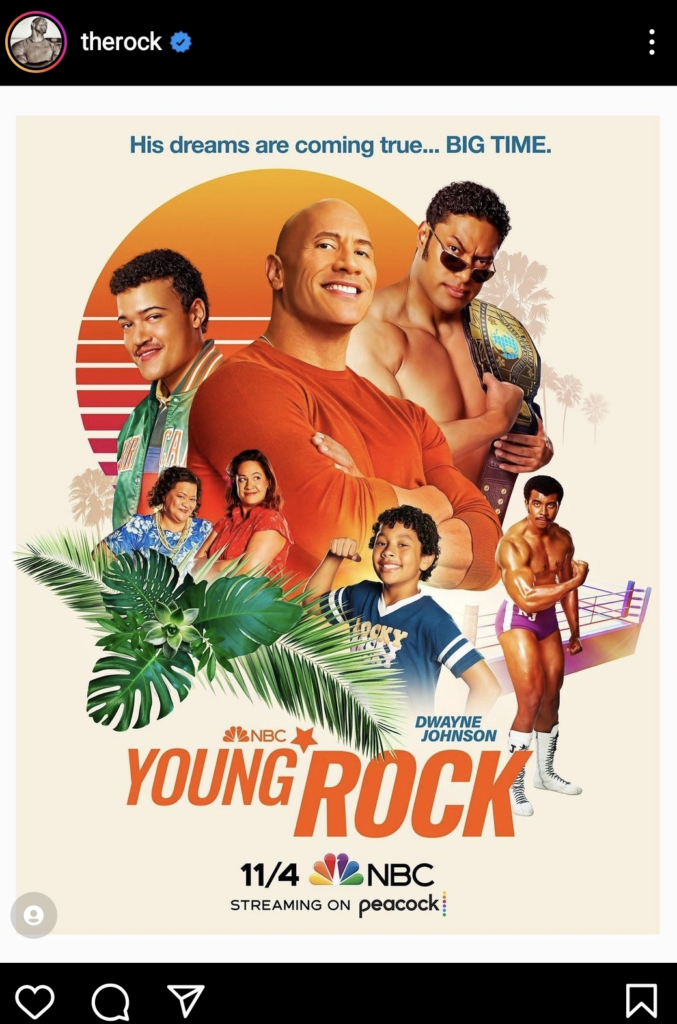 The show's creators Nahnatchka Khan and Jeff Chiang have recently hinted at what to expect from Season 3 during an interview with EW. The quote reads: "He's (Dwayne Johnson) sort of stepped out of the public eye a little bit, but then he gets the call from President Taft telling him there's a national crisis and he needs Dwayne's help. So, he kind of gets pulled back into the mix." This emphasis on the non-biopic side sure does not take away from the grounded nature of the rest of the plot, however, with Chiang and Khan adding: "It's pretty rewarding because we care about his story so much. We want to honor his family and their story and his support and all the little details he's willing to share that help us make this show more specific." Fans of the autobiographical nature of the show can be excited for what's to come, with this quote suggesting just how much passion and care has gone into this project. –Collider.com
Säsong 3 av Young Rock har premiär på NBC den 4 november.
Säsongerna 1-2 finns att se på Viaplay, oklart i skrivande stund om/när även säsong 3 kommer att visas där.