Leverage är en serie som gick mellan åren 2008-2012 men kommer nu, 8 år senare med en ny säsong, i dagsläget finns det inte mycket information tillgänglig.
"According to Dean Devlin, who produced the original series and will return as an executive producer for revival, "Our new series with Amazon Studios and IMDb TV is a re-imagining of the original premise. While Leverage centered on a crusade to avenge the death of a child, this series is propelled forward as a redemption story of misdeeds that need amends." It's not clear if the new series will serve as a sequel to the original, which was canceled by TNT in 2012 (albeit, with a finale that left the door open to future spinoffs)."

– Theverge.com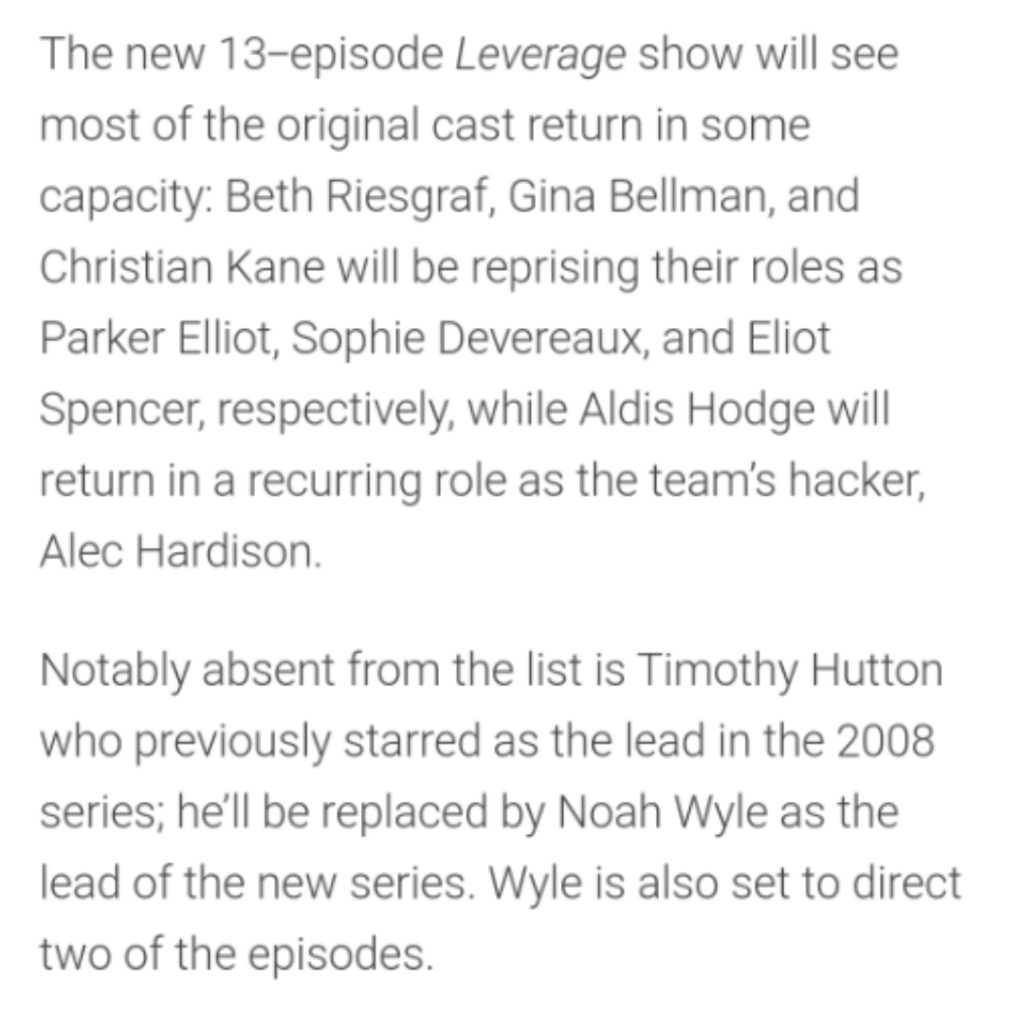 Återkommer när det finns mer information.