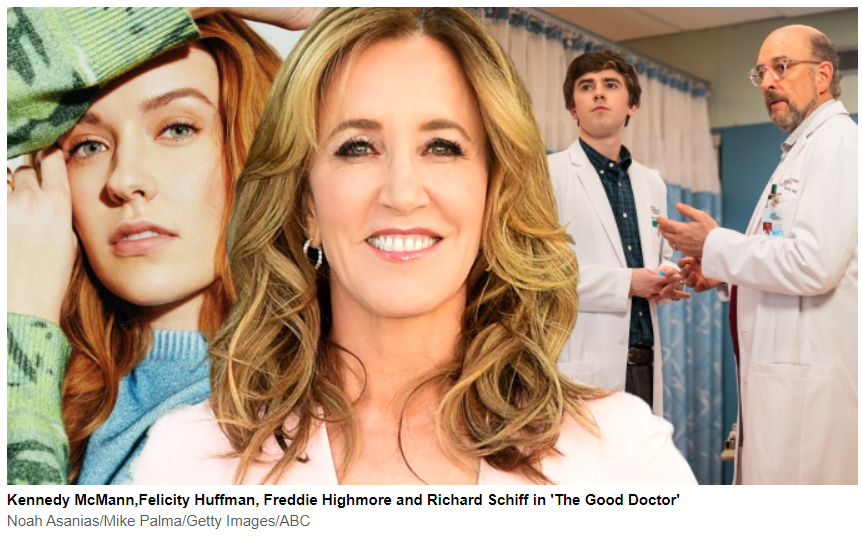 Nancy Drew star Kennedy McMann is set as the lead and Emmy-winning Desperate Housewives alumna Felicity Huffman as a co-lead in The Good Lawyer, the proposed legal spinoff from ABC's popular medical drama The Good Doctor, from Sony Pictures Television and ABC Signature.

ABC has formally ordered an embedded pilot episode of The Good Doctor titled The Good Lawyer, which will guest star McMann and Huffman and will introduce their characters. Airing March 6, the episode, written by The Good Doctor co-showrunners David Shore and Liz Friedman and directed by Ruben Fleischer, marks the first acting gig for Huffman since she completed a short prison sentence for her role in the college admission scandal almost three years.

In "The Good Lawyer" episode, Dr. Shaun Murphy (Freddie Highmore) seeks legal representation to help him win a case and puts his faith in a promising, young lawyer, Joni DeGroot (McMann) who has obsessive compulsive disorder.

–Deadline.com
Återkommer med mer information när det blir tillgängligt.