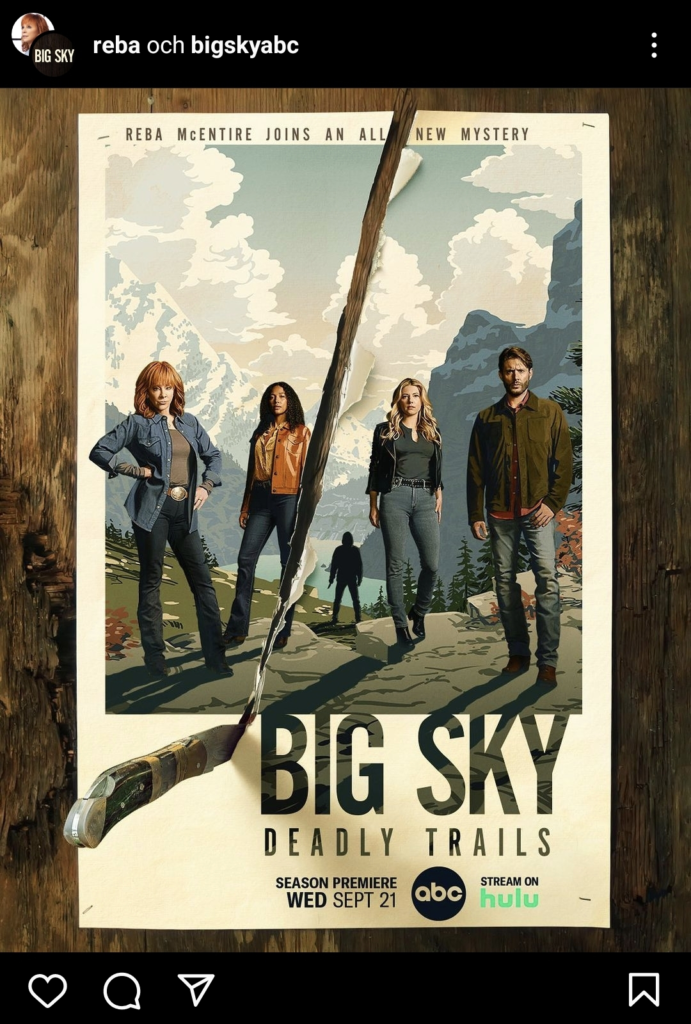 Private detective Cassie Dewell (Bunbury), undersheriff Jenny Hoyt (Winnick), and newly appointed sheriff Beau Arlen (Ackles) maintain order in Helena, Montana with their unparalleled investigative skills. But when a local backcountry trip led by charismatic outfitter Sunny Barnes (McEntire) goes awry, the trio faces their most formidable mystery yet – in which no camper can be trusted and where danger lurks around every jagged rock and gnarled tree. –Parade.com
Säsong 3 av Big Sky som fått namnet Big Sky: Deadly Trails har premiär ABC den 21 september.
Säsongerna 1-2 finns att se på Disney+, oklart i skrivande stund om/när även säsong 3 kommer visas där.