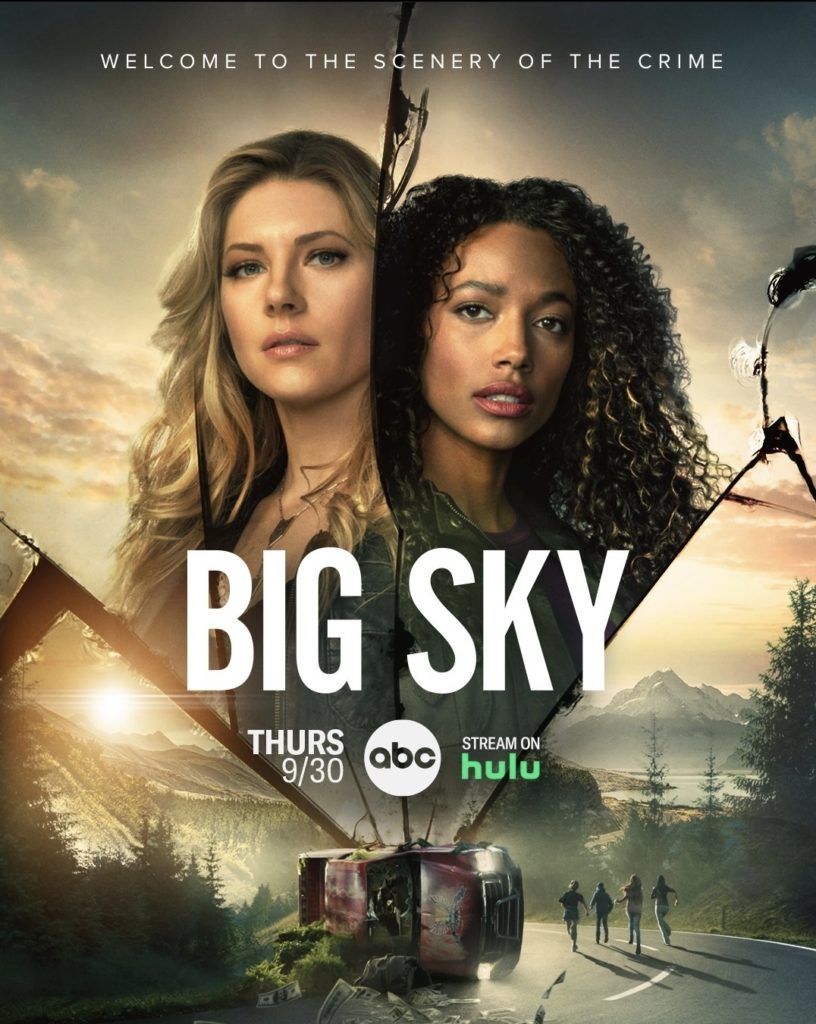 "Wakey Wakey" – After Ronald's escape, Cassie distracts herself with work at Dewell & Hoyt while Jenny, recovering from her near-death experience, decides to take Sheriff Tubb up on his offer for her to rejoin the force. Yet, even as these two seem to move in different directions, it won't be long before a mysterious accident leads them to cross paths. Elsewhere, Ronald is wrapped up in something he can't get out of but who did the wrapping? (Säsong 2 avsnitt 1) – Cartermatt.com
Säsong 2 av Big Sky har premiär på ABC den 30 september.
Big Sky is an American crime drama thriller series created by David E. Kelley and based on The Highway series of books by C. J. Box.

–Wikipedia
Säsong 1 finns att se på Disney+, oklart i skrivande stund om även säsong 2 kommer att finnas där.