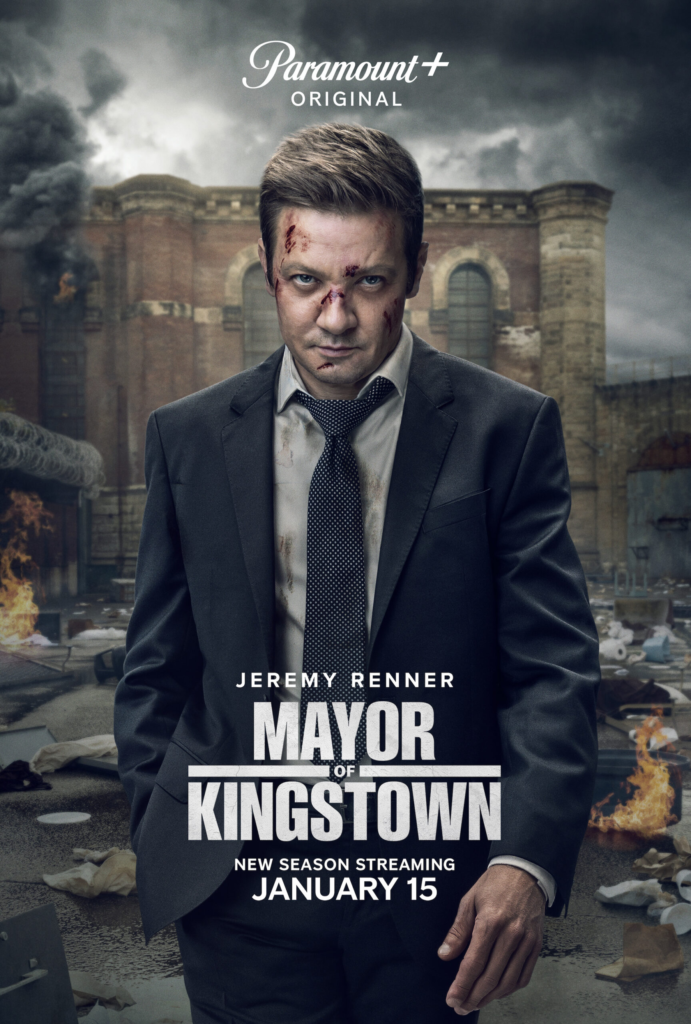 Never Missed a Pigeon
In the wake of the Kingstown Prison riot, violence and chaos ensue in the newly formed tent city. Mike and Bunny discuss what must be done to solve the leadership void on the inside. Kyle begins his new job with the Michigan State Police. (säsong 2 avsnitt 1)

Staring at the Devil
After a power vacuum in tent city spills out into Kingstown, Mike makes a bold move to try and restore order. Iris is uneasy about her new living arrangement. Kyle finds himself in a dangerous situation. (säsong 2 avsnitt 2)
–Imdb
Säsong 2 av Mayor of Kingstown har premiär på SkyShowtime den 30 januari.