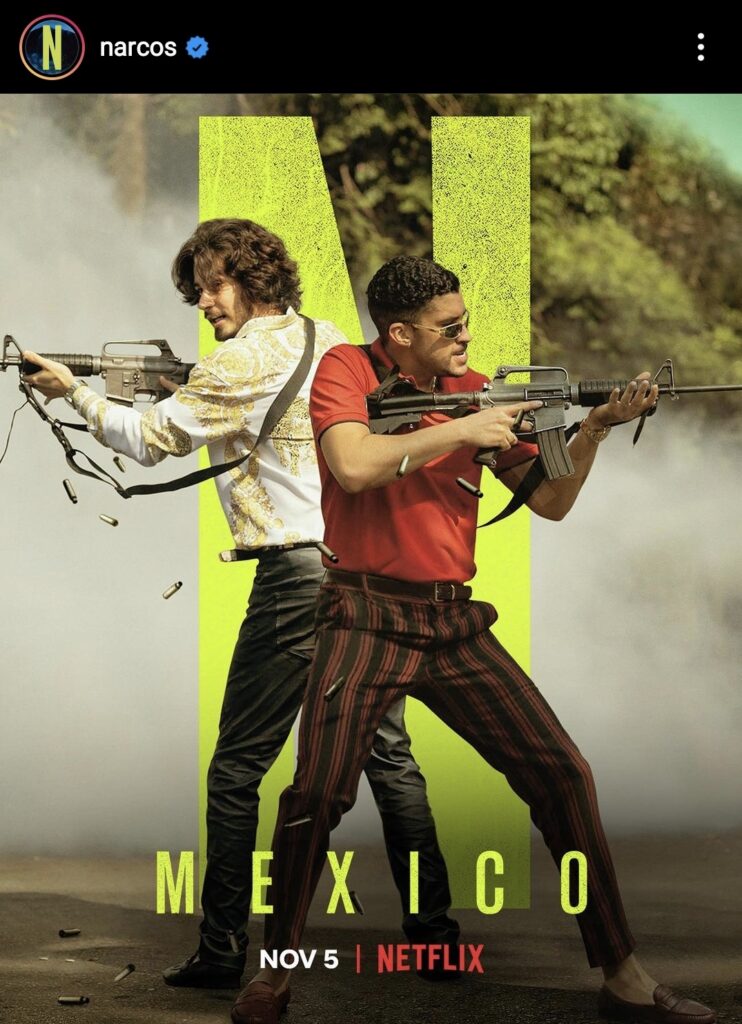 According to The Hollywood Reporter, Narcos: Mexico season 3 will have its first female narrator in newcomer Luisa Rubino, who joins this season as a young idealistic and ambitious journalist whose mission to expose corruption brings her an even bigger story than she anticipated.
The official synopsis reads: "As newly independent cartels struggle to survive political upheaval and escalating violence, a new generation of Mexican kingpins emerge. But in this war, truth is the first casualty — and every arrest, murder and take-done only pushes real victory further away." –Parlemag.com
Säsong 3 av Narcos: Mexico, vilket även kommer bli seriens sista, har premiär på Netflix den 5 november.