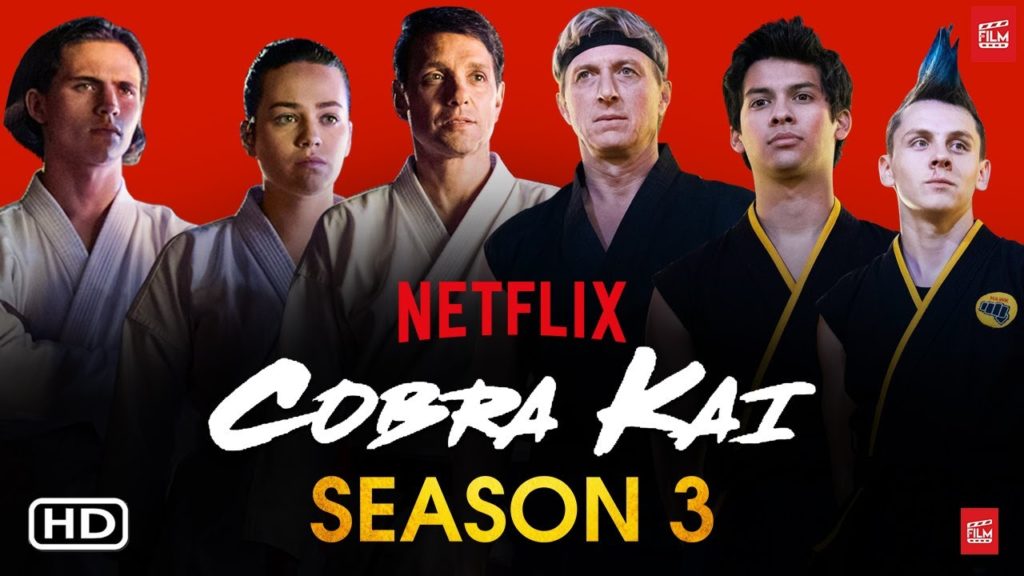 The third season also finds everyone reeling from the aftermath of the violent brawl between dojos, which left Miguel (Xolo Mariduena) in a coma. The stakes in its upcoming season have never been higher, with, as the streamer puts it, the soul of the Valley at stake, and the fate of every student and sensei hanging in the balance.
The day after the season streams, the cast of "Cobra Kai" will appear on "The Netflix Afterparty" to talk about the latest season of their martial arts comedy alongside hosts David Spade, Fortune Feimster and London Hughes. – Variety.com
Säsong 3 av Cobra Kai har premiär på Netflix den 1a januari, premiären skulle egentligen ha ägt rum den 8e januari men Netflix har valt att släppa säsongen en vecka tidigare.