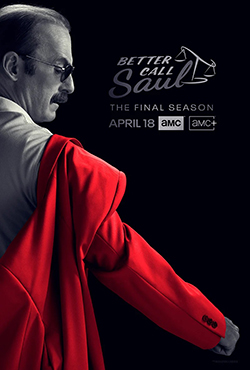 In an interview with EW, Odenkirk shared a few teases about what fans can expect from the sixth and final season of Better Call Saul. Over the years, Jimmy has slowly shed his conscience and devolved into his alter-ego known as Saul Goodman. In season 6, he is expected to fully embrace his dark side, which will be a "bloody" and "painful" process, Odenkirk teases. See what he shared below:
We watched Jimmy McGill get beat around for five years, and he gains and loses some sense of his ethical compass. He doesn't have much of one, but sometimes he has it, and sometimes it comes back. But to get that last bit of ethical compass cut out of his brain, it's some deep surgery and it's gonna be bloody and … painful.
Additionally, Odenkirk described the final season with one word, "Turbulent." The upcoming episodes are expected to find many main characters entering especially tumultuous times in their lives. Lalo appeared dead set on revenge off as he limped off after the botched assassination attempt, seemingly out for blood. Similarly, Kim proposed a plan to enact revenge against Howard which would allow Jimmy to receive his seven-figure share of the Sandpiper settlement sooner. –Screenrant.com
The first seven episodes are set to air starting April 18, 2022, and the last six episodes will air starting July 11, 2022.[50] The reasoning for the split is to nominate each half of the season for different Emmy Awards ceremonies, as the first half would be eligible for the 74th Primetime Emmy Awards in 2022, while eligibility for the next year's ceremony begins in June.

–wikipdeia
Säsong 6 av Better Call Saul, vilket även kommer bli seriens sista har premiär på Netflix den 19 april.