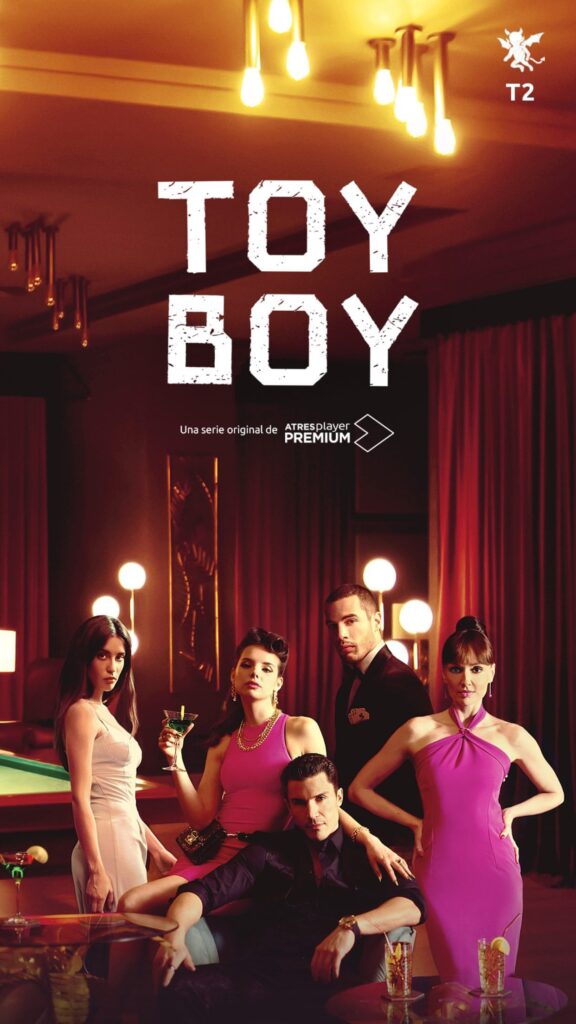 Hugo Beltrán has managed to prove his innocence for the murder of Philip Norman, but the enemies he has made in the process have wanted to collect their debt.
A bomb in the Inferno has shattered the dreams of the Toy Boys and left Triana on the brink of death. And Hugo cannot allow the person responsible to get away with it. But who could it have been?
Although the wounds between the Rojas and the Medina remain open, It seems that for the moment they have buried the hatchet. Macarena has disappeared from the city to detoxify in a clinic for her addiction to sex, Commissioner Zapata has retired and Benigna is too busy trying to keep control of Medina-Rojas.
Everything points to the fact that Triana's murderer is in the One Per Cent, a new luxury Striptease club in Marbella. So the Toy Boys start dancing there, eager to discover the truth. But El Turco and Rania, the italian brothers who run it, are not willing to let anyone uncover the secrets of their premises. –Toyboy.fandom.com
Säsong 2 av Toy Boy har premiär på Netflix den 11 februari.