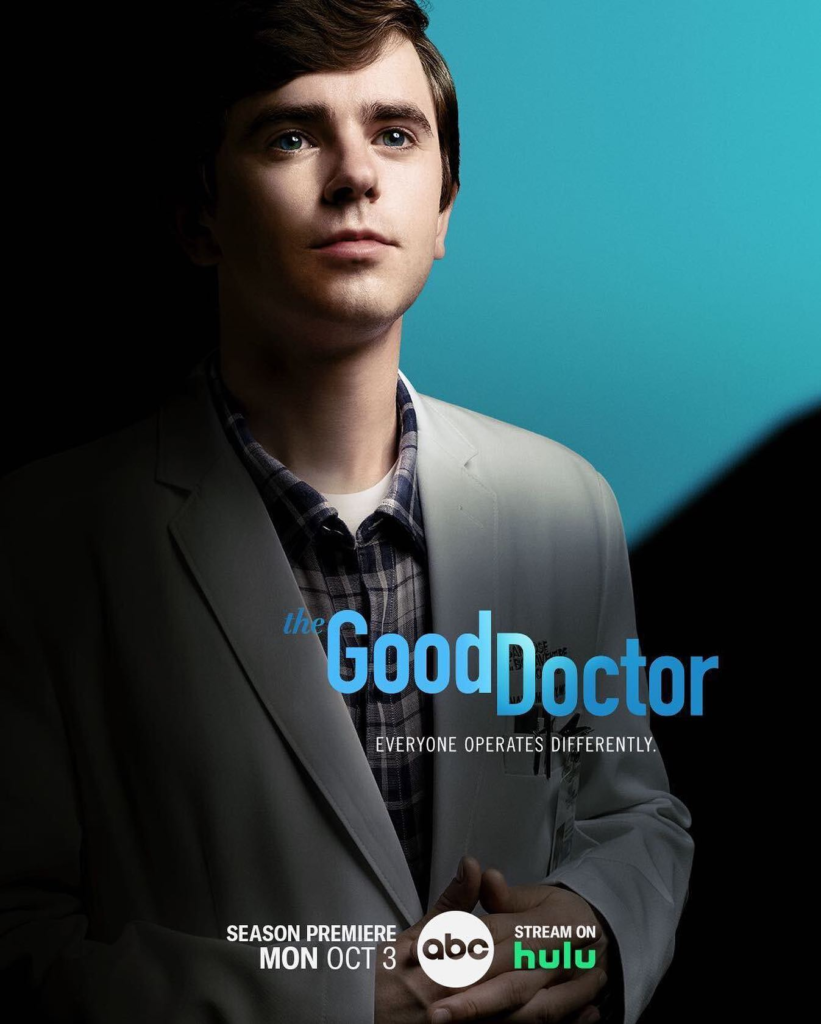 Afterparty
Shaun and Lea's long-awaited wedding reception is interrupted by a violent attack at the hospital and the entire team must mobilize to save the victims. Meanwhile, the trauma of seeing people he cares for in life-threatening situations is affecting Shaun in more ways than one. (säsong 6 avsnitt 1)


Change of Perspective
On their first day as surgical attendings, Dr. Shaun Murphy and Dr. Alex Park are introduced to the first year residents they will be overseeing, Dr. Danica Powell and Dr. Daniel Perez, who make quite the first impression. Meanwhile, Lim returns to work while facing her new reality and the emotions surrounding the changes. (säsong 6 avsnitt 2)

–The-good-doctor.fandom.com
Säsong 6 av The Good Doctor har premiär på Viaplay den 4 oktober.