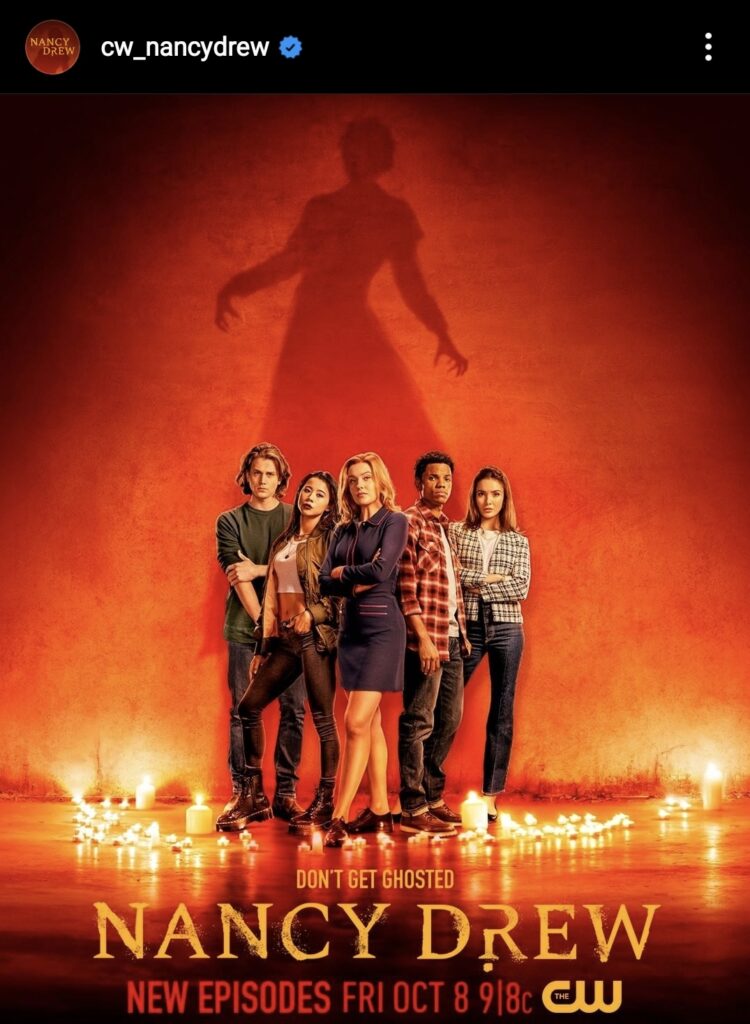 Nancy Drew Season 3 will center on Nancy Drew (Kennedy McMann) fighting with her ancestor, Temperance Hudson (Bo Martynowska) throughout the upcoming episodes.
Temperance is residing in the body of Nancy's distant cousin, Myrtle Hudson. And she's set to target Nancy and her friends also known as the Drew Crew.
In fact, Nancy and Temperance are two opposing forces that will clash in Nancy Drew Season 3. There will also be plenty of love stories in the upcoming episodes for Nancy Drew Season 3. George (Leah Lewis) proposed to Nick (Tunju Kasim) last season. So, fans can expect that their relationship will be explored further in Nancy Drew Season 3.
Following their engagement in season 2, audiences can also expect to see the couple planning their wedding. But whether or not their nuptials will push through is something that fans need to watch out for in the upcoming episodes. Fans can also expect to see Nancy and Ace's (Alex Saxon) relationship flourish (or not). After all, shortly after Nancy decided to try her luck with Ace, she found out that he went on a summer trip with Amanda (Aadila Dosani). –Epicstream.com
Säsong 3 av Nancy Drew har premiär på The CW den 8 oktober.
Säsongerna 1-2 finnas att se på C More, oklart i skrivande stund om/när även säsong 3 kommer att visas där.