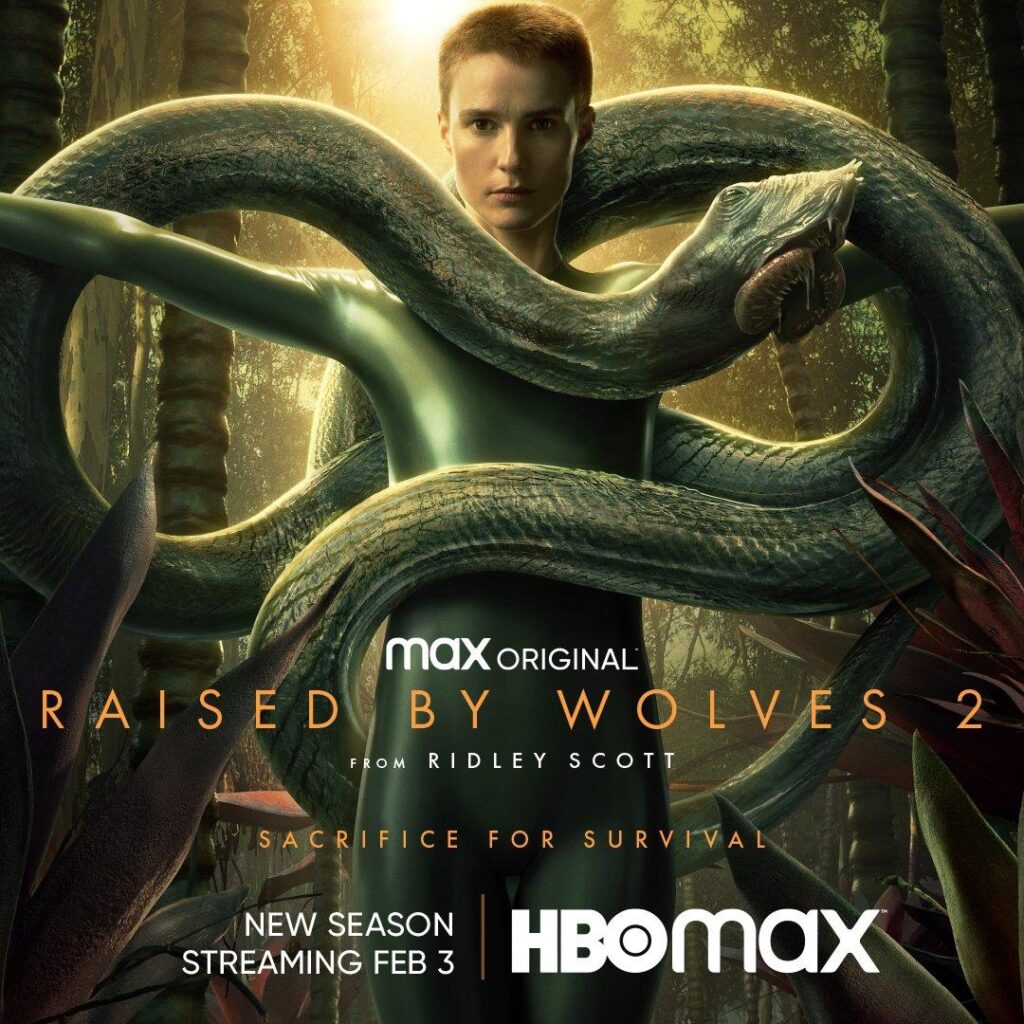 Raised by Wolves revolves around two androids — Mother and Father — who are tasked with taking care of human children on Kepler-22b after the earth was destroyed by a great war between the Mithraic, a religious faction, and atheists.
As far as a plotline for Season 2 goes, android partners Mother (Amanda Collin) and Father (Abubakar Salim), along with their brood of six human children, will join a newly formed atheistic colony in Kepler 22 b's mysterious tropical zone. Amid navigating the strange society, Mother's "natural child" ends up threatening to drive away any little remains to human existence. –Collider.com
Säsong 2 av Raised by Wolves har premiär på HBO Max den 4 februari.