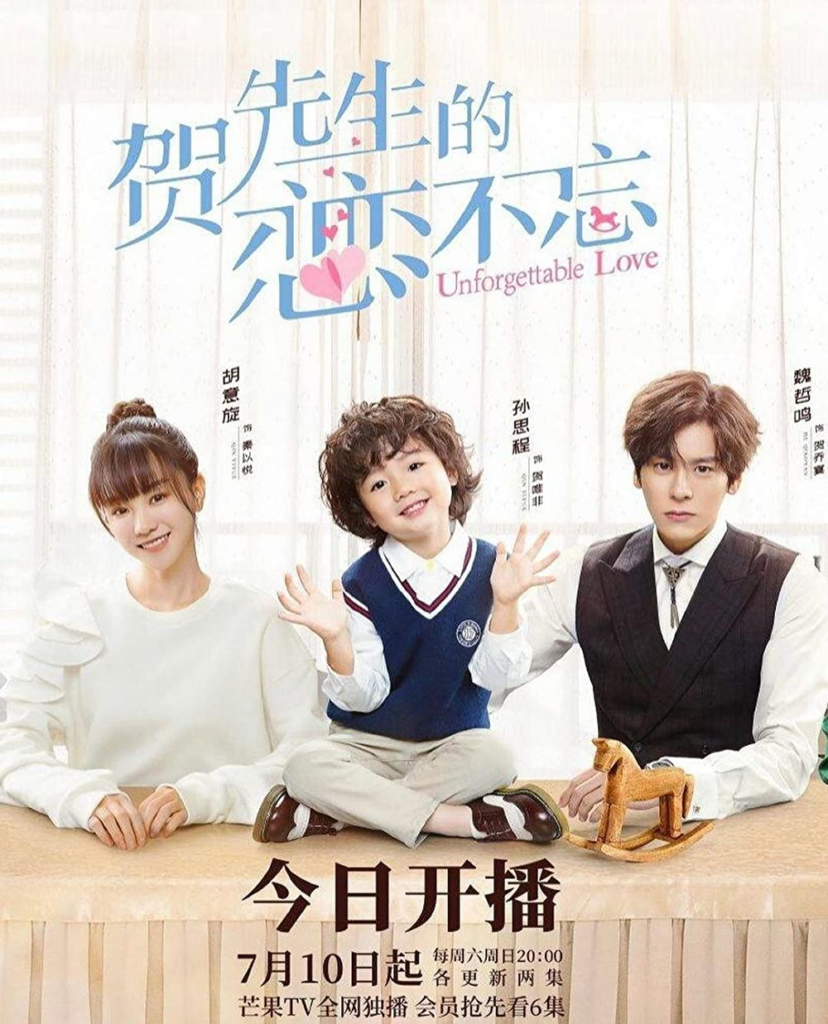 He Qiaoyan (Wei Zheming), CEO of Heshi Group, and Qin Yiyue (Hu Yixuan), a child psychologist, start a contract marriage for Xiaobao (Sun Sicheng) at the beginning. But the rational, distant, indifferent CEO and the soft, optimistic, considerate, and meticulous psychologist finally fall in love with each other. –Wikipedia
Den kinesiska serien Unforgettable Love (Chinese: 贺先生的恋恋不忘) hade premiär på Mango TV under 2021 och består av 24 avsnitt.
Alla avsnitt finns att se på YouTube med engelsk text.