Hilarie Burton Morgan och Jeffrey Dean Morgan bjuder hem oss till deras "Stay at home talk show" där dem svarar på frågor från fans, pratar om livet i allmänhet och tiden i karantän, tillsammans med vänner och kollegor.
Se mer information i spelaren nedan när dem berättar mer.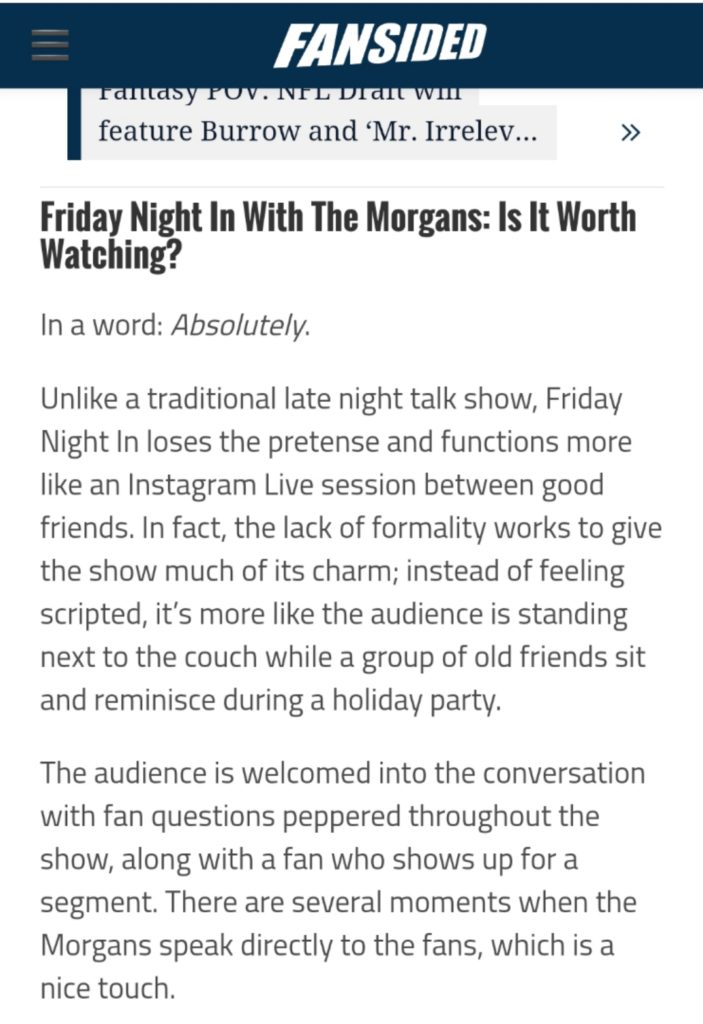 Friday Night in With the Morgans hade premiär på AMC den 17 april.